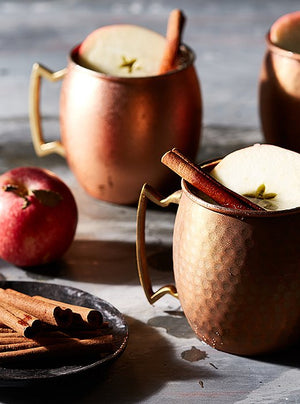 Fall Fizz Cocktail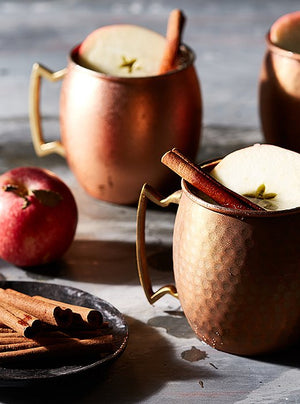 The Curated Table Fall Fizz Cocktail Recipe
By: 
The Curated Table
Published: October 19, 2019
Prep time: 5 
Total time: 5 
Yield: 1 serving
Ingredients:
2 oz. Gin
0.5 oz. Lemon Juice
1 oz. Apple Cider
3 oz. Ginger Beer
1/2 tsp. Agave Nectar
Apple Slices (for garnish)
Cinnamon Stick (for garnish)
Directions:
Fill up a copper mug and a drink shaker with lots of ice.

To the shaker, add gin, lemon juice, apple cider, ginger beer, and agave nectar. Shake until the ingredients are very cold.

Pour the shaker contents over ice in the copper mug. Add an apple slice and cinnamon stick to the glass. Enjoy!