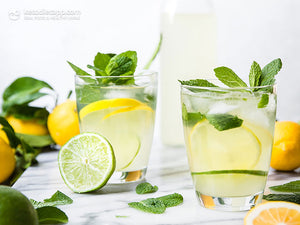 Bar Cart/Drink Station Curation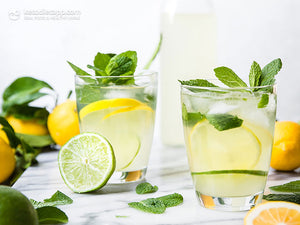 Once the table is set and the food is in the oven, we suggest taking a few extra minutes to set up a bar cart or drink station so your guests can help themselves to whet their whistle! Not only will you have more time to mingle with your guests, but we believe offering a self-serve option makes your guests feel more comfortable in your home or at your event. 
No need for anything fancy. A simple water dispenser, similar to the one below from William Sonoma, is simple, yet elegant.
A stack of simple glasses, like these from Ikea look beautiful stacked on your drink station. Don't forget a bowl of limes and lemons for a pop of color and flavor!
 We like to position the water dispenser, glasses and garnish on one side of the drink station and create a decor vignette on the opposite side. Try carrying through the decor theme in the water station. This helps creates a cohesive look and feel for the event.