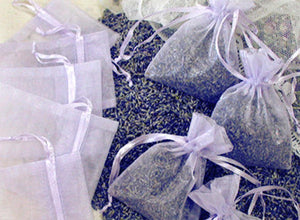 Lavender Sachet Shower Favors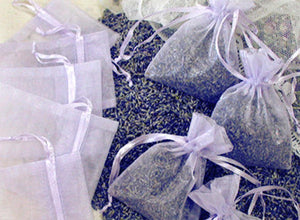 A lavender sachet station is the perfect favor and activity for a sophisticated baby or bridal shower!
Not only will everyone walk away with something they can use, but it is a great ice breaker when bringing friends, both new and old, and family together for a celebration.
For those who are not familiar, a lavender sachet is a fragrant bag mixed with herbs and essential oils to perfume your closet, bathroom, or car. Such an elegant touch to a sophisticated event! Check out our printable below with instructions for you to print, frame and display on the sachet-making station to instruct your guests. 
We were able to find all the necessary ingredients online and deliverable within a matter of days. So if you are looking for a last minute favor, look no further. If you are in or around the St. Louis area and have some time, you can always make a trip to Long Row Lavender Farm in Wright City, Missouri for locally grown lavender in season.
Things you will need:
 - small cotton/mesh sachet bags;
 - uncooked rice;
 - dried lavender buds; and
 - mix of essential oils (we recommend combining equal parts cedarwood and          lavender oils). 
Directions: 
 1. Combine 2 tbsp. uncooked rice with 1 tsp. lavender buds in a small bowl. 
 2. Add 4-8 drops of your desired mix of essential oils to rice and lavender mix.
 3. Pour mix into sachet bag and close securely. 
 4. Enjoy!
Pro tip: combine this lavender sachet station with our French Provençal tablescape for a cohesive party look!