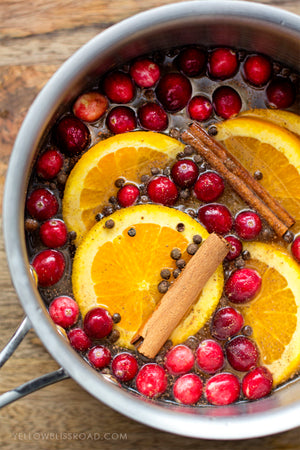 Holiday Stove Top Potpourri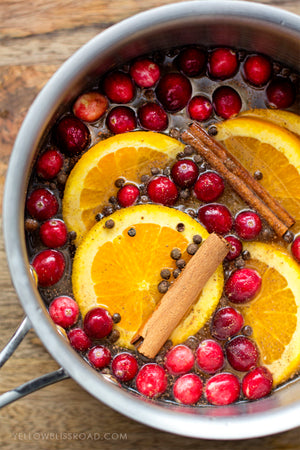 Keep your home smelling like holiday cheer all season long with The Curated Table's Holiday Stove Top Potpourri. 
Ingredients:
3 c apple cider
3 c water
1 package whole cranberries
2 oranges, halved
2 TBSP cinnamon
1TBSP whole cloves
Directions:
Combine all ingredients in a medium sauce pan. When adding the oranges, juice lightly into the pan before adding. Bring the mixture to a boil over high heat.
Once the mixture comes to a boil, lower the temperature to low and stir periodically.
Enjoy a house filled with all the beat scents of the season.
Note: It is important that the mixture simmers and does not boil or too much liquid will evaporate and can cause damage to your pan. I usually turn my mixture on and off for a couple days at a time before making a new batch. If the liquid gets low, I add an extra cup or two of apple cider.