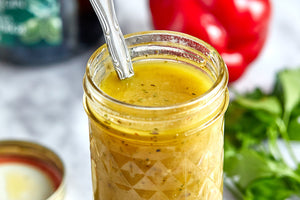 The Curated Table's Apple Cider Vinaigrette Recipe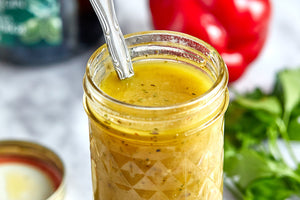 The Curated Table's Apple Cider Vinaigrette Recipe
By: 
The Curated Table
Published: February 8, 2023
Prep time: 5 minutes
Total time: 5 minutes
Yield: 6 servings
Ingredients:
1/3 c. Avocado Oil or Extra Virgin Olive Oil
1/4 c. Apple cider Vinegar
1 Tbsp. Honey
1-2 Tsp. Dijon Mustard
1/4 Tsp. Curry Powder
Salt and Pepper, to taste
Directions:
Add all ingredients to a dressing jar or mason jar.

Shake to combine.

Enjoy!
Pro tip: The dressing can be stored in the fridge for a week or so, however, the oils with solidify. To reuse, run hot water over your dressing container until the fats have incorporated back with the other ingredients.