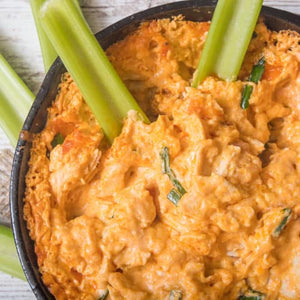 The Curated Table's Spicy Buffalo Chicken Dip Recipe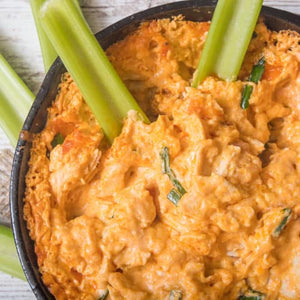 The Curated Table's Spicy Buffalo Chicken Dip Recipe
By: 
The Curated Table
Published: September 23, 2021
Prep time: 5 minutes
Cook time: 2 hours
Total time: 2 hours 5 minutes
Yield: 12 servings (but 1-2 if no one is watching)
Ingredients:
8 oz. Cream Cheese
1 lb. Chicken Breasts
1 jar Frank's Red Hot Sauce
4 tbsp Unsalted Butter
1 Large Jalapeno
1/2 tsp Onion Powder
Directions:
Toss all ingredients into a small crockpot. And cook on high for 2 hours. Stirring every 30 minutes or so. 

After 2 hours, turn the crockpot on low and use two forks to shred the chicken breasts. 

 Serve with celery sticks, carrot sticks, and tortilla chips. Enjoy!