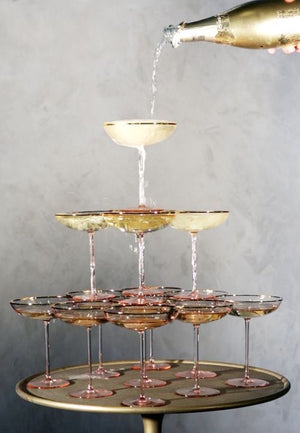 Roaring 20's Menu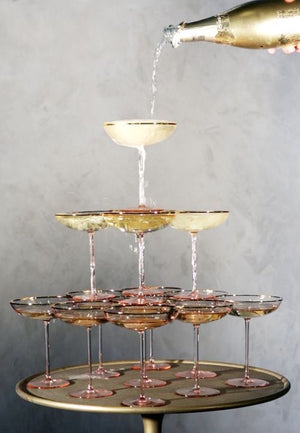 Party like it's the Roaring 20's...2020 that is!
We did a little research and found some appetizer ideas that were popular in the 1920's. It's a unique way to celebrate this New Year's Eve through food. Turns out, most of these recipes are easy to make and fun to eat! 
Waldorf chicken salad. This timeless recipe incorporates diced chicken, celery, red apple, grapes and walnuts with 5-6 tablespoons of mayonnaise. Add one tablespoon of lemon juice, salt, and pepper to finish the dish. Eat with a fork or load into a butter lettuce leaf for a fun option.
Deviled eggs. Everyone has their own special way to make deviled eggs, but try incorporating Siracha for a fun kick!
Stuffed mushrooms. A classic stuffed mushroom recipe combines chopped mushroom stems, sauteed onions, hot sausage, cream cheese, and parmesan cheese for the perfect savory finger food. Pop the stuffed mushrooms in a 350 oven for 20 minutes and enjoy!
Meatballs. We toss a 12 oz. jar of Chili Sauce, 3/4 a cup of grape jelly, and your favorite frozen meatballs in the crock pot. Let it cook on low all day. Not only will your house smell amazing, but you will end up with tender and juicy meatballs. Your guests will think you slaved away all day. 
Pineapple Mini Cakes. Truth be told, we have never made a pineapple upside down mini cake, but they are so cute, it's worth a try! Betty Crocker has an easy recipe. Check out the full recipe here. 
Load your dining room table or kitchen island up with all these finger foods, pop on The Curated Table - Gatsby NYE playlist on Spotify, and celebrate 2020 in style! Entertaining made easy!